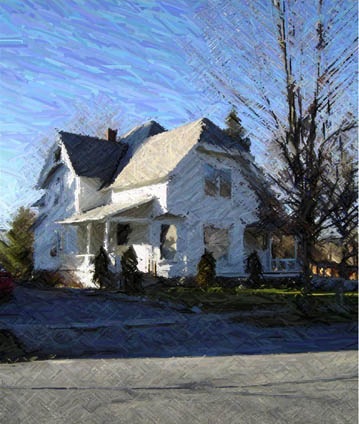 History:
During the summer of 2004 Awakening Sanctuary was a sponsor and presenter at an international conference on Sustainable Communities in Burlington, Vermont. Our presentation focused on manifesting our
Ceres principles
in a community integrated business. During the last 5 years we have been birthing this vision into reality in our innovative, community integrated, holistic approach to health care and aging, vitally and sustainably, at our Living Well Community Care Home.
The Living Well program:
Living Well-Community Care Home is Awakening Sanctuary's newest program (
www.livingwellcarehome.org
). In a continuing effort to ground our educational mission in real life programs we are delighted to have undertaken an expansion of our community building mission and have acquired a former, privately owned and operated since 1973, State of Vermont,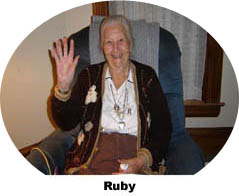 licensed, Level III residential care home. Our 15 bed home is located in a beautiful 100 year old residence located in the center of the quaint, historic, beautiful village of Bristol, Vermont at the foot of the eastern slopes of the Green Mountains. As a licensed level III facility we are able to accept, private pay and medicaid supported residents and we offer respite care as well.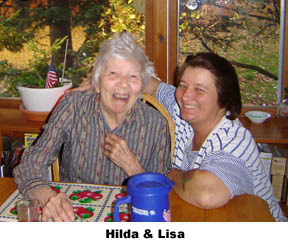 We are developing an exciting, creative new paradigm approach to community based care that is vital and sustainable. We have integrated a living system technology for decision making, governance and organization called Sociocracy and are utilizing our
environmentally friendly technologies
throughout the home. We are committed to Quality Life Care for all residents and staff. We are maintaining a loving family atmosphere. We offer healthy homemade organic dietary choices, grown from our own organic gardens and are supporting our local CSA organic farms. We offer strength and wellness programs and fun community activities. We have a compassionate and Med-certified staff.
Living Well is dedicated to whole person quality care, community involvement, sustainable practices and active communication and dialogue among staff, residents, neighborhood, town and beyond.
We are creating innovative holistic models for health care, nutrition, medication management, house governance and conscious business practices that contribute to and enhance individual well-being and vital and sustainable communities.